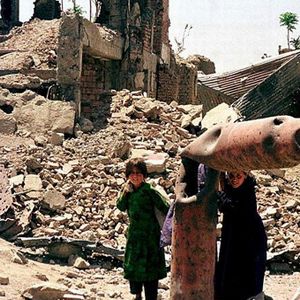 Airstrikes Rise In Afghanistan as Fighting Intensifies (Washington Post)


Excerpts:

As fighting in Afghanistan has intensified over the past three months, the U.S. military has conducted 340 airstrikes there, more than twice the 160 carried out in the much higher-profile war in Iraq, according to data from the Central Command, the U.S. military headquarters for the Middle East.
The airstrikes appear to have increased in recent days as the United States and its allies
Read more»
From the Dallas Morning News: GOP buttons on their shirts and faith on their sleeves. Excerpt:


SAN ANTONIO – Lt. Col. Brian Birdwell offered a greeting to delegates to the Republican convention. "It's great to be back in the holy land," the Fort Worth native said to the cheers of the party faithful.For the 4,500 delegates at last week's biennial gathering, it was both an expression of conservative philosophy and religious faith, a melding of church and state.
<br style="font-family: Georgia;"
Read more»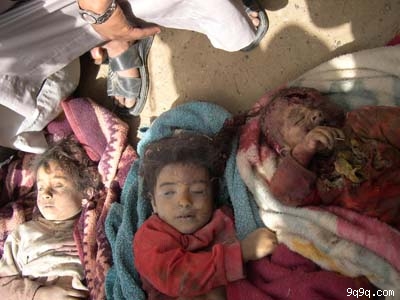 Iraqi PM Accuses U.S. of 'Daily' Attacks Against Civilians (NYT). Excerpt:
Prime Minister Nuri Kamal al-Maliki lashed out at the American military on Thursday, denouncing what he characterized as habitual attacks by troops against Iraqi civilians…In his comments, Mr. Maliki said violence against civilians had become a "daily phenomenon" by many troops in the American-led coalition who "do not respect the Iraqi people."
"They crush them with their vehicles and kill them just on suspicion," he
Read more»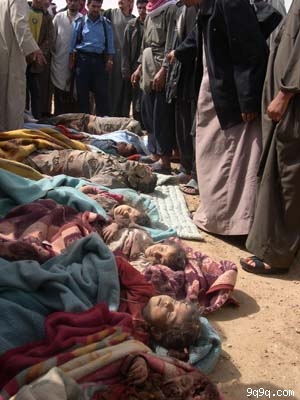 See Flash Movie on Ishaqi (Abu Sifa) here. There is also an Image Gallery available here. *WARNING* Some images in the Flash presentation and image gallery may be uncomfortable and inappropriate viewing for faint of heart and young children. Latest BBC report on Ishaqi{playerflv}http://www.chris-floyd.com/isahaqi/ishaqi.flv|230|150|#000000|false{/playerflv} by Chris Floyd What happened in the village of Abu Sifa, in the rural Al Ishaqi district north of Baghdad, on the Ides of March? The murk of war – the natural blur of unbuckled event, and its artificial augmentation by professional massagers – shrouds the details of the actual operation. But here is what we
Read more»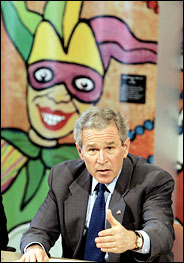 A raft of excellent stories out there recently — all of them bad news for the health of America's constitutional republic. Each is worthy of further explication, but with pressing deadlines elsewhere, we'll have to be content with a quick round-up. But give them all a good read — if you've got the stomach for more punishment. These days, we all need a set of iron guts to digest the rancid feast served by the Bush Regime every hour on the hour.

Oh Mercy<br
Read more»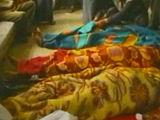 Many observers have compared the methodical murder of 24 innocent civilians by U.S. Marines in the Iraqi town of Haditha – now confirmed by Pentagon and Congressional sources – to the infamous My Lai massacre in Vietnam, when American troops slaughtered hundreds of civilians in a bloody rampage. But this is a false equation, one that gravely distorts the overall reality of the Coalition effort in Iraq.

For it is not the small-scale Haditha atrocity that should be compared to My Lai: it is the entire Iraq
Read more»