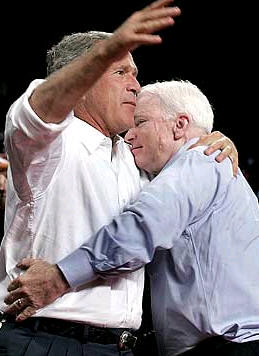 Matt Taibbi — whose prose I used to edit, lightly, at the Moscow Times — provides his usual calm, measured, Broderian analysis of the late elections in this election-night diary: The Worst Show on Television. An excerpt:

McCain appears on CNN, broadcasting live from his Arizona office. He's got American fla
gs on either side of him and you can almost see his boner straining against his pants. His
Read more»
Charges Sought Against Rumsfeld Over Prison Abuse (Time)
What will come of this? Not much, probably. And of course it leave out the primary culprits: Bush, Cheney and Blair. But it is still sweet to see, sweet to watch these goobers sweat a bit, sweet to think they'll have to shell out some of their blood money to lawyer up against this action.


Excerpts

: Just days after his resignation, former Defense Secretary Donald Rumsfeld is about to face more repercussions for his involvement
Read more»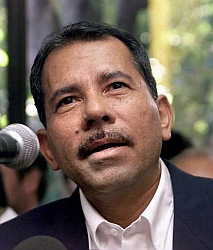 Ortega back in power, early poll results show


From the Guardian

: The Sandinista leader and former Marxist revolutionary Daniel Ortega appeared to have mounted a spectacular political comeback last night after preliminary re
sults showed he had won Nicaragua's presidential election in the first round. Mr Ortega led by a margin which seemed wide enough to avoid a run-off and to deliver a stinging rebuke to Washington, which had openly campaigned
Read more»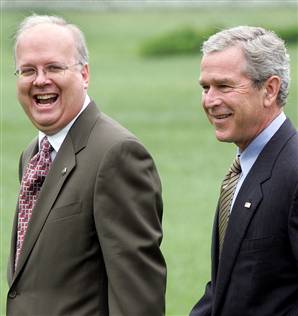 Well, Karl Rove got the banner headline he wanted for all the final Sunday papers before the elec
tion: Saddam Hussein Is Sentenced to Death.

The political impact of the story will probably be neglible. Saddam has been a dead man walking for three years; and the fate of this <a style="font-family: Georgia;" target="_blank"
Read more»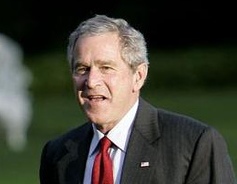 *This piece has been corrected. See note at the end.*
I am now writing a piece
for Truthout.org on the wider ramifications of the Bush Administration's
lunatic dumping of a nuclear weapons "cookbook" on the Internet and
leaving it posted up for months: a pearl beyond price for any government,
militia, terrorist group, religious cult or criminal mafia hoping to wield some
of
Read more»