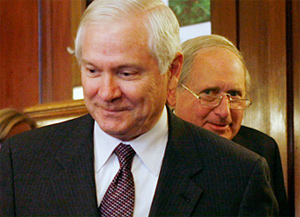 This is your new-style, reinvigorated, hard-charging, tough-talking, speaking-truth-to-power, practicing-vigorous-oversight gaggle of Senate Democrats in action one month after their historic triumph at the polls:


Senate approves Gates as defense secretary (

CNN

)
By a vote of 95-2, the Senate approved President Bush's defense secretary nomine
e Wednesday, a day after the nomination sailed through the Armed Services Committee.
Read more»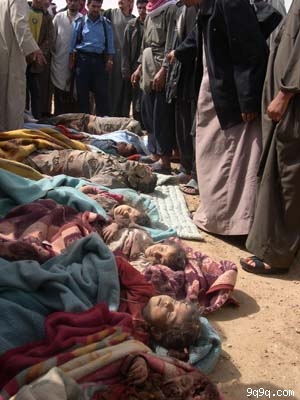 Women, kids, old, sick most at risk in Iraq (

Reuters

)
Single women, children and the old and sick in Iraq are most at risk of being left hungry and homeless among people uprooted by the sectarian violence, an international aid group warned on Tuesday. In a report, the International Organisation for Migration (IOM) said that children were especially vulnerable to malnutrition and spread of disease.
"… traditional coping mechanisms are not only being stretched to the limit but are starting
Read more»
Wise man William Blum has more on "The Case That is Still Not Dead" in his latest "Anti-Empire Report." Check out more of Blum's work at Killing Hope.


BLUM: I have closely followed and often written about the case of PanAm Flight 103, blown out of the sky by a terrorist bomb over Lockerbie, Scotland in 1988, taking the lives of 270 people. For well over a year afterward, the US and the UK insisted that Iran, Syria, and a Palestinian group had been
Read more»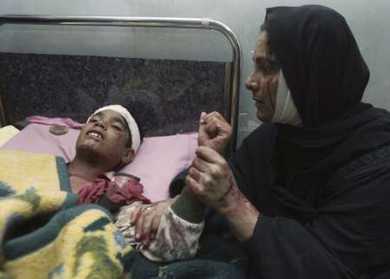 Want to know what's really going on behind the scenes as the American war on Iraq spirals to its
fiery conclusion? Ask someone who knows, who moves among the top players, who has been there, on the bloodstained ground, in the gold-plated palaces: Paul William Roberts. The intrepid Senior Writer for our sister site, Atlantic Free Press, is back with his latest report on the American debacle and Iraq's agony. His piece, <a target="_blank" href="http://www.atlanticfreepress.com/content/view/259/"
Read more»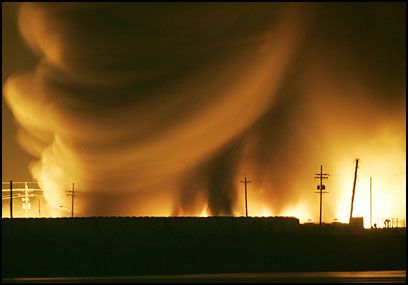 The "War on Terror" represents a horribly, monstrously wrong turn for the United States, Britain, and the world. Like its offshoot, the aggression in Iraq, the Terror War is a strategic disaster of mind-b
oggling proportions, a moral, political and cultural failure so immense as to be almost unfathomable, an all-corrupting, counterproductive policy of resounding stupidity. We have not even begun to comprehend the scope and depth — and duration — of the harm that this reckless, witless, ignorant campaign has wrought. Tyranny,
Read more»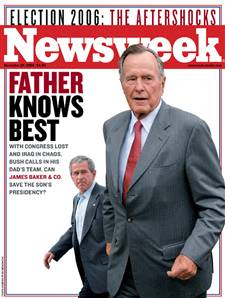 Excerpt

: President Bush formally launched a sweeping internal review of Iraq policy yesterday, pulling together studies underway by various government agencies, according to U.S. officials. The initiative… parallels the effort by the bipartisan Iraq Study Group to salvage U.S. policy in Iraq, develop an exit strategy and protect long-term U.S. interests in the region…The White House's decision changes the dynamics of what happens next to U.S. policy deliberations. The administration will
Read more»